Discover deals on games, movies, books and more on the Google Play Store with Deals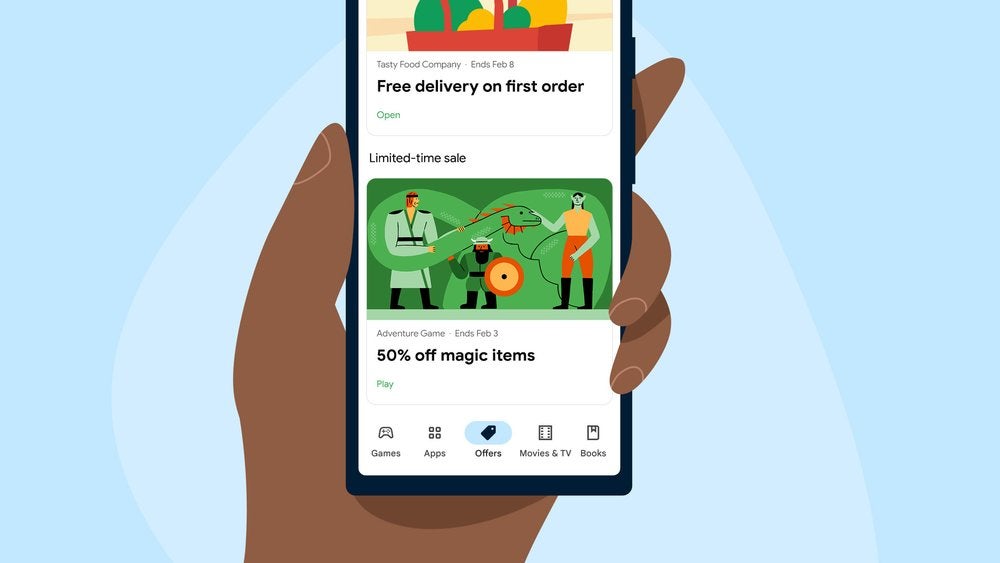 Google adds a new tab in the Google Play Store app. The new tab is called "Offers" and "will help you discover deals in games and apps across [categories like] travel, shopping, media and entertainment, fitness, and more. The offers will also include a "Deals for apps you might like" section which, according to Google will help you find relevant offers more easily. Google also said it will also work with app developers to update the Deals tab with new deals every day. Here are some types of offers that users can find in the new "Offers" tab:
Games and In-Game Items Sale: Limited time offers where you can get magic orbs, tokens and other premium items for games.
Rewards and Bundles: Rewards such as free deliveries, rides, and other bonuses.
Movie and Book Discounts: Recent discounts on movies and books to rent or buy.
Try something new: apps that offer 30-day free trials or extended trials at no cost
Google has started rolling out the new Deals tab to the Google Play Store app, and over the next few weeks it will be available to more people in the US, India, and Indonesia. The Offers tab will also be available in other countries later in 2022.