Lit Snax – Fabulosa Books 1.13.22 – San Francisco Bay Times

(Editor's note: When Alvin Orloff opened Fabulosa Books in Castro, continuing the long history of hosting a bookstore at 489 Castro Street, we were thrilled and grateful. It is such a heartwarming and welcoming destination. , thanks to Orloff, his team, the executive, and the store's thoughtful selections Please support him and the other local businesses in Castro.
As Orloff and his team write, "Our shelves are filled with both bestsellers and all kinds of wonderful, rare and delicious titles you didn't think you liked. Given the Castro District's central role in queer history, we specialize in LGBTQ + books, but writing about science and nature, ethnic studies, witchcraft, poetry, progressive politics, history, cookbooks, science fiction and all types of literature are also well represented. And if you can't find what you're looking for, we'll order it!
We have been sharing news from Fabulosa Books for some time in the San Francisco bay weather, but this issue, our first for 2022, marks the launch of a new dedicated column highlighting some remarkable selections from this truly fabulous store.)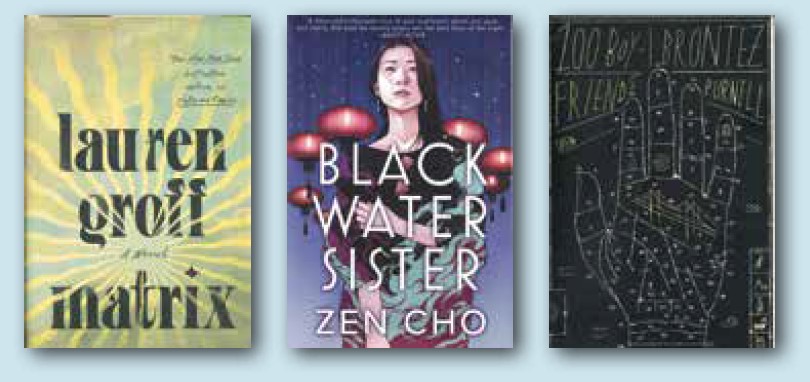 Matrix by Lauren Groff
A quietly beautiful novel about the hardships of the joys of medieval convent life, portrayed by the protective Abbess Marie. It is a testament to all the ways that women can love women.
Sister of the Black Waters by Zen Cho
A locked-in queer young woman is kicked and screamed into the rich ecosystem of Southeast Asian gods, ghosts and spirits.
100 boyfriends by Brontez Purnell
A sassy, ​​sexy, utterly quirky and somewhat kaleidoscopic look at the lives of young gay men in the Bay Area from an author named "one of 32 black and male writers of our time" by an authority in less The New York Times.
https://www.fabulosabooks.com/
Posted on January 13, 2022