Nikki Sixx Says Mötley Crüe Has More Stadium Shows: '120 Next Year and Year After'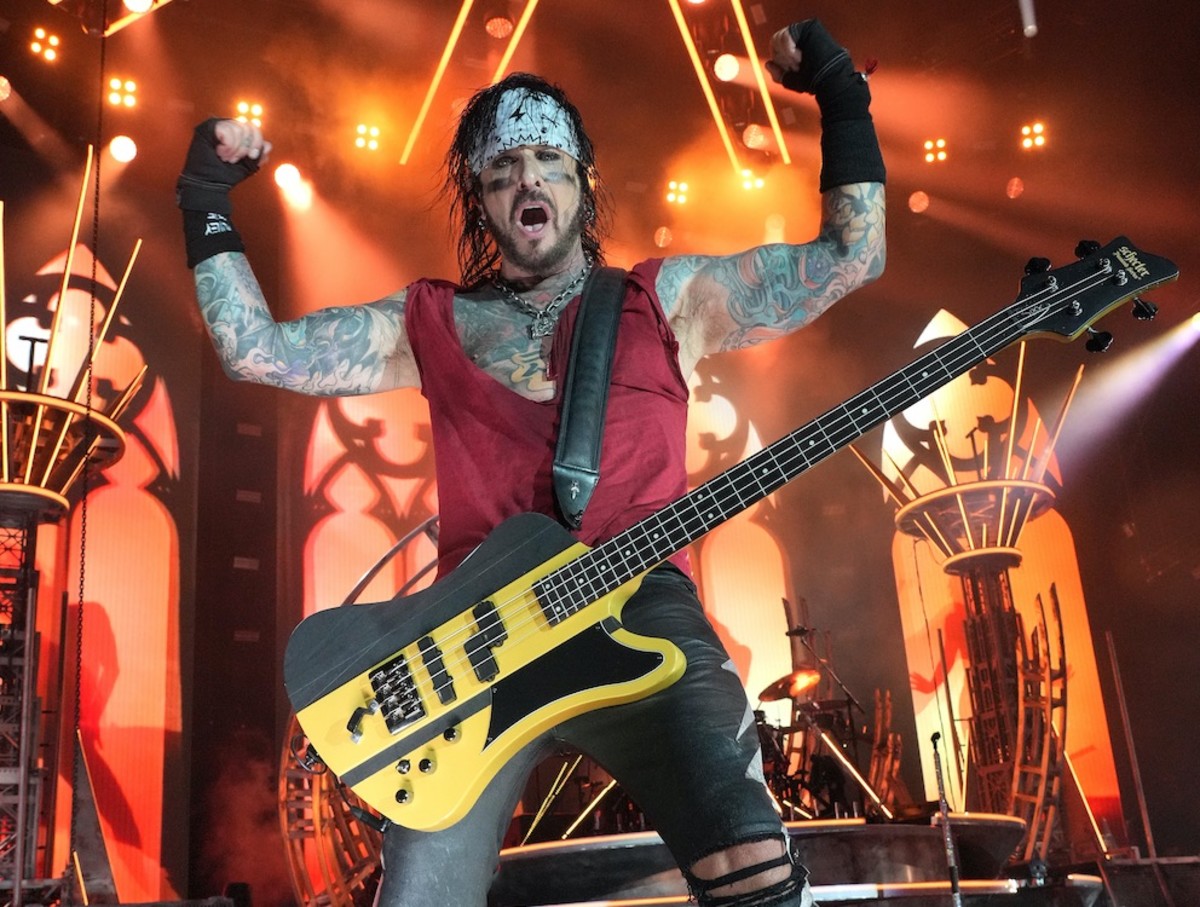 Mötley Crüe frontman Vince Neil recently dropped that the band has more US gigs on the horizon, telling the Las Vegas Review-Journal, "We're far from done. When we come back in 24, we will start all over again.
Now in a new interview with entertainment tonightNikki Sixx blurted out that not only are there more dates, but there are a lot more dates are happening. And like this last summer tour with Def Leppard, Poison and Joan Jett, they will take place in stadiums.
"I remember getting the phone call from management, and I was, like, 'No,'" Sixx told ET, explaining that after Mötley Crüe's 2014-15 final tour, he truly believed that the group was finished. "And they go, 'You haven't even heard what I have to say.
Sixx went on to say that he and his bandmates "were friends, and we were fine and everything is fine. We're just like, 'No, that's a lot of work.'
"And [management was] like, 'No, not eight arenas – eight stadiums,' and I was like, 'Let me call Tommy.'
"I was like, 'Hey, man, they're talking about us on tour,' and he was like, 'No.' Because we wanted to be – stick to what we said, then it was 16 and 36, we just entered our 36th stage, and there's, what, another 120 next year and l year after, so we're grateful that we said yes."
Lee added, "How can you say no to stadiums?"
For his part, Neil also told the Las Vegas Review-Journal that while Motley will continue to perform live, a studio comeback is not in the cards. "We're strictly a touring band," he said.