Owen Sound Library Seeks Gray Bruce Books for New Collection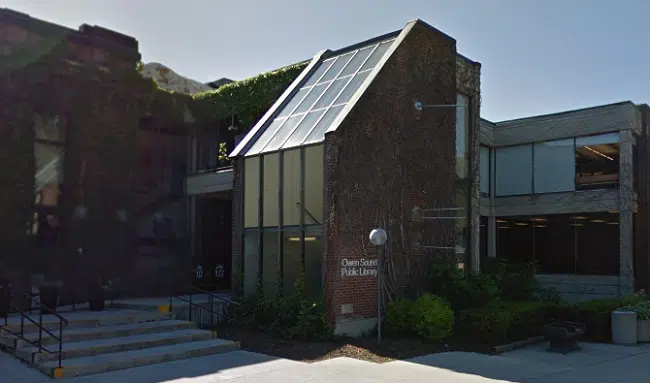 The Owen Sound and North Gray Union Public Library is looking for books related to the Gray Bruce area to add to a new collection.
Library CEO and head librarian Tim Nicholls-Harrison said the new collection pays tribute to Andrew Armitage, a former city librarian who died last year at the age of 82.
"We already have the Ioleen Hawkin local history collection, and that collection was something Andrew started in his day. What we've recognized is the value of saying, 'hey, we want to have a similar collection of Gray Bruce authors,' and that's the Andrew Armitage Gray Bruce author collection," says Nicholls. -Harrison.
Nicholls-Harrison says the library currently uses part of its book purchase budget to purchase these types of resources and make them available to residents. He adds that for a library their size, however, they usually have a lending and reading library where they don't keep books forever, only until they're consumed.
"What we've realized is that we're doing a bit of a disservice locally because there's no place that really has a collection of the resources of the creativity of our local citizens in Gray and Bruce. Bruce County has built its own collection, and I think it's a little more focused on Bruce County authors. With the work that Andrew does, we just saw the value of trying to say, "We want to have this collection of Gray Bruce," says Nicholls-Harrison.
Nicholls-Harrison says a book that would qualify would be one that is written by someone who was from or lives in the area, is set in Gray Bruce, or in a fictional location that may be inspired by Gray Bruce.
Nicholls-Harrison adds that they are trying to raise funds so they can buy books for the collection and are calling the community if they have any books they would like to donate.
"If we have too many copies of something, we're not going to keep 30 copies of a book or that kind of thing, then we'd use them in our book sale so we can buy other materials," says Nicholls. -Harrison.
He invites residents to come to the library and consider donating books relating to the Gray Bruce area.