The Unity Books bestseller chart for the week ending August 19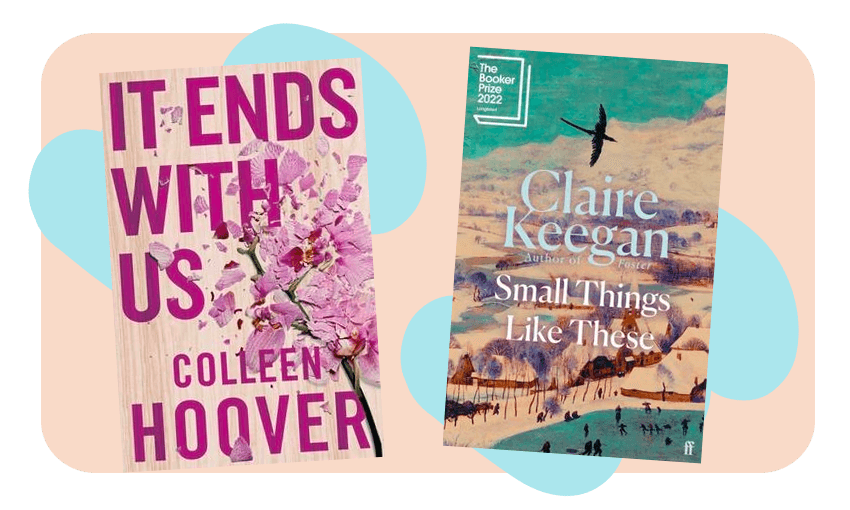 The only best-selling independent books chart published and available in New Zealand is the Top 10 list recorded each week at Unity Books stores in High St, Auckland and Willis St, Wellington.
AUCKLAND
1 Poor people with money by Dominic Hoey (Penguin, $37)
We recently published a extract from Dominic Hoey's hard-hitting new novel, about Monday Woolridge's fight for survival on the Aotearoa poverty line. Here is a snack.
There was something sticking to my arm. It took all my strength to lift it to eye level. A needle stuck into my skin just above my elbow, a tube running over it. I followed him with my eyes and saw a bag full of clear liquid hanging over my head. I'm in a hospital, I thought, which means I'm in Auckland. I panicked and tried to get out of bed but the pain in my legs was intense.
"Hello?" I croaked. "Nurse? Doctor? Anyone?"
I heard footsteps and then the door opened.
"You're not dead after all."

2 Yes, Minister: An Insider's Account of John's Key Years by Chris Finlayson (Allen & Unwin, $37)
The National Party really delivers the goodies in the book! In Yes, Minister, one of the most prominent members of John Key's government spills the magic beans. From the publisher's blurb: "Yes, Minister reveals the inner workings of what it was like to be at the center of power in New Zealand, and shines a light on the real John Key. Chris reveals what Key was really like as prime minister: utterly efficient and utterly ruthless when needed.
Toby Manhire interviewed the author on a special episode of the political podcast Gone By Lunchtime this week:
3 Tourbillon, Tourbillon by Kate DeGoldi (Allen & Unwin, $30)
The humans at Goodreads gushed: "It's simply an absolute delight, brilliantly crafted and a joy to read" and "Read it, cherish the language and know that as you turn the last page – in my case at 2 a.m. morning – you sigh with satisfaction.
4 Jane by Katherine J. Chen (Random House, $30)
Joan of Arc, the legend, reimagined as a relatable human. What's not to like.
5 Better Is Blood by Michael Bennett (Simon & Schuster, $35)
An answer to the question "What should I get my thriller-loving dad for Father's Day?" (Yes, dear reader, it happens fast).
Better the Blood is a crime thriller debut set in Auckland, which has already been translated into nine languages ​​and selected for adaptation as a drama series. Michael Bennett wrote in a recent test on the spin-off that his novel was written not only to entertain readers, but to address "where we are, 200 years after colonization". Ngaio Marsh Awards founder Craig Sisterson calls Better the Blood "the first crime thriller about a Maori detective, written by a Maori author".
6 The Dawn of Everything: A New History of Humanity by David Graeber & David Wengrow (Penguin $30)
A re-examination of ideas about our earliest human ancestors – were we truly innocent, free and equal; or uncivilized and rogue? David and David don't think.
7 The Promise by Damon Galgut (Chatto & Windus, $37)
Winner of the Booker Prize, return to the other world in 2021.
8 little things like these by Claire Keegan (Grove Press, $25)
A welcome new entry in the Top 10 and one of the most exquisite short novels you'll ever read. A long list of Booker 2022, set in a small Irish town in 1985, as Christmas approaches. From the blurb: "Early one morning, delivering an order [of coal] at the local convent, Bill makes a discovery that forces him to confront both his past and the complicit silences of a church-controlled town.
9 Kohin by Colleen Maria Lenihan (Huia, $25)
A stunning new collection of related short stories, between Tokyo and the small town of Aotearoa. Leniham wrote about his life, his family and his writings recently on Writing"When I was allowed to buy a toy, I always chose a book instead. My library card was always maxed out. Now I realize books were an escape from a rather unhappy childhood. Somerset Maugham said, "To acquire the habit of reading is to build a refuge from almost all the miseries of life. Reading was a much healthier coping mechanism than others that I was to develop later."
10 How To Hang Out In A Turf War by Coco Solid (Penguin, $28)
Wander for a while in the world of Coco Solid. You will not regret it.
WELLINGTON
1 Blue Blood by Andrea Vance (Harper Collins, $37)
A deep dive into National Party chaos after Key. We offer you a extracta examand even a podcast.
2 Atua: Maori gods and heroes by Gavin Bishop (Picture Puffin, $40)
Atua just won big – triple big – at the 2022 New Zealand Book Awards for Children and Young Adults. Dear late (from The Spinoff, that is) Catherine Woulfe reported on the awards: "Tonight belongs to Gavin Bishop. With his splendid hardcover Atua, Bishop (ONZM, Ngāti Pukeko, Ngāti Awa, Ngāti Mahuta, Tainui) won three of the six major categories, including the top prize, the Margaret Mahy Book of the Year.
"It's the fifth time it's won the book of the year award (more, even, than the award's namesake, Margaret Mahy), the third time it's won the non-fiction category and the fifth times he wins the illustration title. There are all sorts of ways to work out the numbers, plus a bunch of other awards and accolades not mentioned here, but at this point, let's just say it's the 'man.
3 Imagining decolonization by Rebecca Kiddle, Bianca Elkington, Moana Jackson, Ocean Ripeka Mercier, Mike Ross, Jennie Smeaton and Amanda Thomas (Bridget Williams Books, $15)
No need to imagine. The little book is on the big list all day, every day.
4 poor with money by Dominic Hoey (Penguin, $37)
5 Tourbillon, Tourbillon by Kate DeGoldi (Allen & Unwin, $30)
6 chemistry lessons by Bonnie Garmus (Doubleday, $37)
A novel set in 1960s America, where Elizabeth, a depressed single mother chemist, stars in the cooking show Supper at Six. The Herald describes Elizabeth as "fascinating and fearsome", and writes that Lessons in Chemistry is "a novel about a feminist thwarted by injustice, forced into a role she doesn't want. But it's so much more than that. It provokes a whole range of emotions in the reader: fear, disgust, empathy, sadness and joy, and has many truly funny and inspiring moments.
7 It Ends With Us by Colleen Hoover (Simon & Schuster, $23)
A return to the list of the star and author of TikTok. Of the novel, Sarah Pekkanen says, "It Ends With Us is no ordinary love story. It will break your heart while filling you with hope, and by the end of this captivating and thrilling novel, you will be smiling through your tears.
8 Greta and Valdin by Rebecca K Reilly (Te Herenga Waka University Press, $35)
The metaphorical tangy lemon pud on a cold winter night.
9 Return to Harikoa Bay by Owen Marshall (Vintage, $37)
After 10 years, Owen Marshall, alias the master of New Zealand New Zealand, offers a new collection. Sharpen your knives and dig.
10 Ross Taylor: Black And White with Paul Thomas (Upstart Press, $50)
The newly retired New Zealand cricket star's new memoir. He scored the most points, played the most games, took the most strikes, and had many other mysterious (to us) sporting achievements. Here's the story of the songs you don't know yet… in black and white.