The Unity Books bestseller chart for the week ending June 17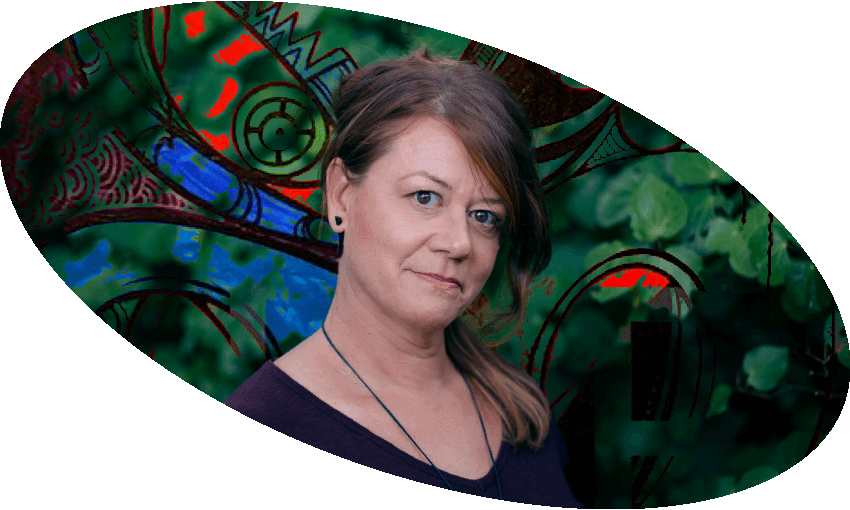 The only best-selling independent books chart published and available in New Zealand is the Top 10 list recorded each week at Unity Books stores in High St, Auckland and Willis St, Wellington.
AUCKLAND
1 How to hang out in a turf war by Coco Solid (Penguin, $28)
We start at a bus stop:
Te Hoia knows that the concrete wall has already started to boil under the sun. Predictably, her denim ass caramelizes as she leans against it anyway. She is inattentive and sick of using both knees.
She touches her earrings. Buses involve a long wait. Squinting. Every time she touches her jewelry, it feels like a cutlery drawer up close.
2 Things we lost in the water by Eric Nguyen (Vintage, $37)
A debut novel about a Vietnamese woman and her two sons who immigrate to New Orleans, leaving their husband/father behind. It's already won one of President Obama's favorite books of the year – which shows real confidence, because it's only June!
3 How to Be a Bad Muslim and Other Essays by Mohamed Hassan (Penguin, $35)
New Zealand poet and journalist Mohamed Hassan combines storytelling, humour, memory and journalism to describe the experience of being a Muslim. National Treasure John Campbell said, "Sometimes her writing is gently observational, sometimes sad, sometimes justly angry, but always important, timely and true," while poet and champion of poets Paula Green says, "Of your kaleidoscopic , [the essays] burn on both a personal and political level and open up the immigrant experience. We especially liked the one about her auditioning for a certain hit pirate movie.
4 A Gentle Radical: The Life of Jeanette Fitzsimons by Gareth Hughes (Allen & Unwin, $40)
New biography of the late Jeanette Fitzsimons, who was co-leader of the Green Party from 1995 to 2009. Anissa Ljanta has written a funny and tender review for The Spinoff: "Fortunately Gareth Hughes' A Gentle Radical is not a laborious personal saga. The story of the life and work of her friend and mentor Jeanette Fitzsimons features dollops of parliamentary dysfunction, an epic love story, and a supporting cast of eccentric and dastardly characters. There are comedic interludes, glimpses of the inner machinations behind historic moments, and a hint of scandal – albeit with more composting toilets and lentils than Hollywood's usual offering.
5 pure color by Sheila Heti (Harvill Secker, $35)
The most recent and original novel from the author of Motherhood. Want to spend 40 pages reading about a young woman trapped in a leaf? Sheila has you.
6 Greta and Valdin by Rebecca K Reilly (Te Herenga Waka University Press, $35)
Reading's warm apple crumble – comforting and feels like home, with a tendency to make you laugh out loud and burn your tongue with its searing clever wit. (We make comic apple crumbles with a high IQ.)
Check out Reilly in his recent Derivative test on New Zealand's favorite TV show. Obviously, we're talking about Shortland Street.
seven Great Circle by Maggie Shipstead (Doubleday, $37)
A 2021 novel that follows the lives of two women – Marian, an aviator who disappears near New Zealand in an attempt to circumnavigate the globe in 1950, and Hadley, a Hollywood actress who stars as Marian in a film . The lush writing has been compared to that of many great names: Donna Tartt and Anthony Doerr, plus the Guardian states, "It is rare to read a novel so beautifully constructed as it is elegantly written." Sarah Waters is another writer who combines these gifts, but few come to mind; let's also say Barbara Kingsolver.
8 sea ​​of ​​tranquility by Emily St. John Mandel (Picador, $38)
The Station Eleven author's latest sci-fi novel, which is now a miniseries starring Mackenzie Davis.
9 Shuggie bath by Stuart Douglas (Picador, $25)
The 2020 Booker Prize winner. Read this and cry.
ten Toi Tu Toi Ora: Contemporary Maori Art by Nigel Borell (Penguin, $65)
The companion book to Auckland Art Gallery's sublime 2020-21 exhibition, Toi o Tamaki, which tells the story of 70 years of Maori art. It will find its place on your coffee table.
(We posted an excerpt from the late Moana Jackson's introduction, here.)
WELLINGTON
1 Things that I remember or that were said to me by Carol Shand (Writes Hill Press, $40)
Via the editor: "The memoirs of Carol Shand, an outspoken general practitioner from Wellington, who from the early 1960s spent her life fighting for change in the medical, social and legal issues she considered important: maternity care, access to contraception, changing the abortion law and improving the response to complaints of sexual assault.
2 Sedition: Poems by Anahera Marie Gildea (Taraheke | BushLawyer, $30)
Two of Welly's bestsellers this week are Taraheke's early poetry collections | BushLawyer, a new editorial collective of "indigenous women and their allies from Aotearoa and so-called Australia". All profits from their projects are donated to #landback.
Gildea is a force and has been writing for ages – poetry and essays, reviews and fiction – but has so far resisted publishing a book. She dedicates Sedition thus:
Ki ngā whaea katoa, for all mothers.
For Papatūānuku, te puna whaea, my wonderful mother of mine, mothers flying solo, beautiful ones, those in convents, those whose options have been foiled by biology or chronology, godmothers, those stuck in shitty relationships, total goddesses, mothers-in-law, grandmothers, mothers who feel close to abandonment, and those whose children are lost.
E ngā toka tū moana, e ngā toka mīrei, e ngā māreikura, nā koutou i whāngai mai ō mātou hinengaro, me iri ki ngā pātū o te whare kōrero ēnei kupu mihi mō koutou katoa.
3 Mrs Jewell and the wreck of the General Grant by Cristina Sanders (Cuba Press, $37)
New historical fiction, based on the shipwreck in the Auckland Islands in 1866.
4 Abandonment: Poems by Michaela Keeble (Taraheke | BushLawyer, $30)
The second pre-mentioned poetry collection published by Taraheke|BushLawyer. From the blurb: "Surrender is Michaela Keeble's remarkable first complete collection of poetry. It answers the call of indigenous poets and other radicals – as well as the deafening silence of white poetry – to confront our colonial past and our increasingly appropriate present. By challenging themselves, Michaela's poems also challenge other white poets, writers, and readers to consider the potential for violence in our voices, language choices, and poetic positions. When is white poetry transformative? When it goes beyond whiteness as a confession and instead the reader dares to sift it, filter it, dig into it.
5 Blocking Order: A True Story of Money Laundering, Murder and Vladimir Putin's Wrath by Bill Browder (Simon & Schuster, $38)
We wonder what's at the top of Putin's to-read pile?
6 Happy-Go-Lucky by David Sedaris (Little, Brown, $35)
Just what the doctor ordered! A laugh.
Dozens of thumbs up from The Atlantic: "Sublimely funny…Sedaris is back, doing what his readers love: delivering wry, moving and impactful stories about his eccentric family…The pieces vary widely, following the path of Sedaris. travels and his eccentric mind, but a direct line involves his nonagenarian father… It's one of the most complicated relationships in Sedaris' life, and he's unwavering as he tries to figure out who his enigmatic father was, and how living with him changed the shape of his own existence. »
seven Architecture of Wellington: A Walking Guide by John Walsh and Patrick Reynolds (Massey University Press, $25)
These Wellingtonians, they love to walk.
8 Greta and Valdin by Rebecca K Reilly (Te Herenga Waka University Press, $35)
9 imagining decolonization by Rebecca Kiddle, Bianca Elkington, Moana Jackson, Ocean Ripeka Mercier, Mike Ross, Jennie Smeaton and Amanda Thomas (Bridget Williams Books, $15)
A little BWB text to rule them all.
ten The Island of Lost Trees by Elif Shafak (Viking, $26)
The smaller, cuter and cheaper edition of Elif Shafak's novel about star-crossed lovers in Cyprus and a watchful fig tree is now available.