The Unity Books bestseller chart for the week ending May 27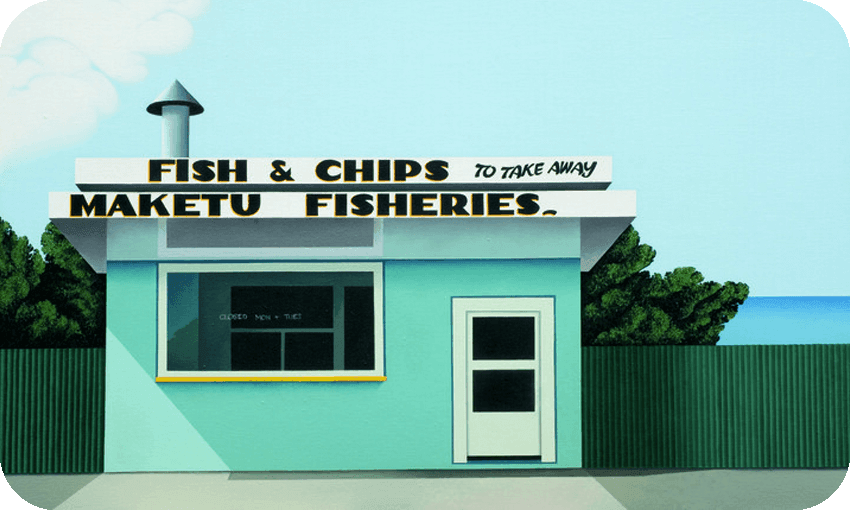 AUCKLAND
1 Kurangaituku by Whiti Hereaka (Huia Editors, $35)
Long live our kōtuku queen.
For a less oblique endorsement, please see our Ockhams coverage, and this review by essa may ranapiri.
2 Blocking Order: A True Story of Money Laundering, Murder and Vladimir Putin's Wrath by Bill Browder (Simon & Schuster, $38)
Damn subtitle, that.
3 Greta and Valdin by Rebecca K Reilly (Te Herenga Waka University Press, $35)
Has not left these esteemed charts for about three days after its release. A very funny novel about queer siblings navigating their family, history and various loves, mostly set in Tāmaki Makaurau.
4 Grand: Becoming my mother's daughter by Noelle McCarthy (Penguin, $35)
All superlatives. We had a superlative gushing about it, here.
5 The War on the West: How to Win in the Age of Unreason by Douglas Murray (Harper Collins $40)
Deeply uncertain about it, and not just because the Daily Mail called it "the most important book of the year". Here is some of the presentation text:
It has become perfectly acceptable to celebrate the contributions of non-Western cultures, but discussing their flaws and crimes is called hate speech. Additionally, it has become acceptable to discuss the flaws and crimes of Western culture, but celebrating their contributions is also known as hate speech. Part of this is essential calculation; however, some are part of a larger international attack on reason, democracy, science, progress, and the citizens of the West by dishonest scholars, hate mongers, hostile nations, and human rights abusers. human rights in hopes of distracting attention from their continued wickedness.
6 Tangled Life: How Mushrooms Create Our Worlds, Change Our Minds, And Shape Our Future by Merlin Sheldrake (Penguin $24)
Every fall, that is, mushroom spot season, this beautifully written book on science and mushrooms reappears on the charts. As far as we know, it also shoots clouds of spores and forms a massive and intricate underground network…
7 First person singular by Haruki Murakami (Arrow Books $24)
Three years ago, Michelle Langstone wrote us the most wonderful essay about falling in love with Murakami and then drifting away from him. An excerpt: "You have always had a weakness for breasts. It's impossible for you not to comment on them, and I forgave you at first because I was young and loved the thrill of thinking that boobs deserved such attention that they were in almost every one of your books. . I guess I thought that was part of what made your writing so appealing – that unashamed look at womanhood. Once, I even justified that it was a connection with your jazz records, with their round shape, a kind of pattern, something that you had done intentionally to imprint the shape of your world. Honestly, I cringe that I made you happy.
Is this new a boobarama? Most likely! If you have read it, please let us know.
8 Slow down, you're here by Brannavan Gnanalingam (Lawrence & Gibson, $23)
Here's Claire Mabey on this novel, a terrific Onehunga horror story from the author of Brins:
"I remembered how, when my son was a baby, I could never take a shower without thinking I could hear him scream. I would turn off the water, panicked, but also frustrated. I necessary a shower. Just a short. The baby was sleeping and safe. It was just a hot stuff between water, hormones and exhaustion. It is from this kind of precise and tense decision that Gnanalingam shapes his landscape of domestic hell.
9 Shifting Grounds: Deep Stories from Tāmaki Makaurau Auckland by Lucy Mackintosh (Bridget Williams Books, $59.99)
Did not win the Illustrated Non-Fiction award at the Ockham New Zealand Book Awards, for which it was shortlisted. However, received this glorious review from Anna Rawhiti-Connell: Shifting Grounds "reveals the meaning of the earth", she wrote, and "answers the question of why so many of us might not know the deeper stories of our city".
ten imagining decolonization by Rebecca Kiddle, Bianca Elkington, Moana Jackson, Ocean Ripeka Mercier, Mike Ross, Jennie Smeaton and Amanda Thomas (Bridget Williams Books, $15)
BWB's biggest little hit.
WELLINGTON
1 Architecture of Wellington: A Walking Guide by John Walsh and Patrick Reynolds (Massey University Press, $25)
Contains maps and commentary for five hiking routes, all of which look like craft beers: Harbourside, Te Aro Flat, Central Spine, CBD and Commanding Heights.
2 These Violent Delights by Chloe Gong (Hachette, $20)
Gong's young adult duology is loosely based on Romeo and Juliet, full of blood, knives and sexual tension, and set in 1920s Shanghai. Since their release to much fanfare in late 2020, the books have stuck to The New York Times bestseller charts.
They're back on the Unity charts because Gong has been at home for the past few weeks, touring Aotearoa ahead of the release of her first adult book, Foul Lady Fortune.
3 Kurangaituku by Whiti Hereaka (Huia Editors, $35)
4 Fragments of a contested past: memory, denial and New Zealand history by Joanna Kidman, Vincent O'Malley, Liana MacDonald, Tom Roa and Keziah Wallis (Bridget Williams Books, $15)
Reading companion for No. 5 on the Auckland List.
5 bad actors by Mick Herron (John Murray, $37)
"At MI5 headquarters in London, a scandal is brewing which could dishonor the entire intelligence community…"
6 imagining decolonization by Rebecca Kiddle, Bianca Elkington, Moana Jackson, Ocean Ripeka Mercier, Mike Ross, Jennie Smeaton and Amanda Thomas (Bridget Williams Books, $15)
seven Greta and Valdin by Rebecca K Reilly (Te Herenga Waka University Press, $35)
8 Robin White: Something's Happening Here by Sarah Farrah, Nina Tonga and Jill Trevelyan (Te Papa Press and Auckland Art Gallery Toi o Tāmaki, $70)
The words in this large and beautiful art book are just as good as the pictures, just as clear, bright and accessible. There are 24 writers involved – I particularly liked Terri Te Tau's essay on how to keep making art when you become a mother. And the fact that White's own voice appears throughout, talking about the etching and Paremata and Colin McCahon.
Next weekend, Te Papa will open a major retrospective exhibition featuring more than 50 works from White's 50-year career; the exhibition will travel to Auckland at the end of October.
9 Our violent ends by Chloe Gong (Hachette, $25)
10 Young Mungo by Douglas Stuart (Picador, $38)
From the author of Shuggie Bain.