The Unity Books children's bestseller chart for the month of March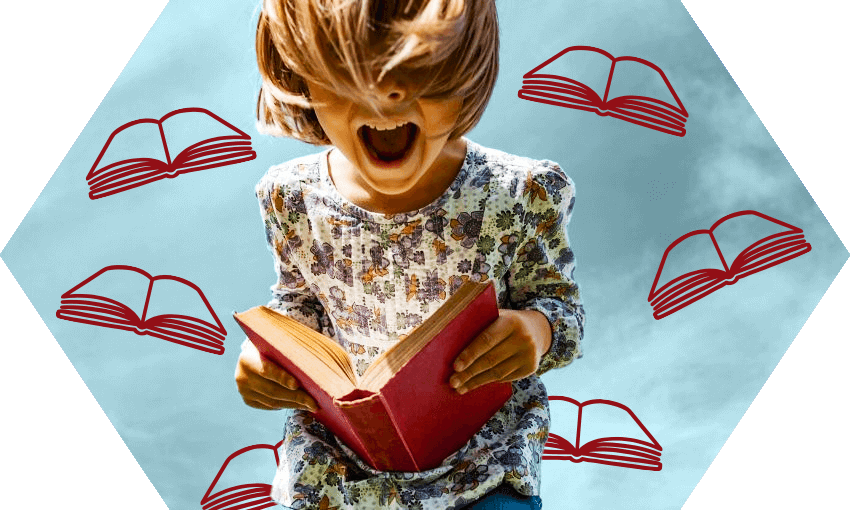 What's the best way to get adults to read? Get them reading when they're kids – and there's no better place to start than Unity's best-selling children's books.
AUCKLAND
1 The Noisy Book by Bravi Soledad (Gecko Press, $25, 0-2)
2 Least Female Murder by Robin Stevens (Puffin, $21, 8-12)
3 Crane Guy by Sally Sutton (Picture Puffin, $20, 2-5)
4 Where is it? A Wildlife Hunt for Kiwi Kids by Ned Barraud (Potton & Burton, $20, 2-5)
5 Nevermoor by Jessica Townsend (Hachette, $20, 8-12)
6 Sleeping Kiwi by Kat Quin (Tikitibu, $20, 0-2)
7 I am the wolf and here I am! by Bénédicte Guettier (Gecko Press, $20, 0-2)
8 Right now by Matthew Hodson (Cicada Books, $35, 2-5)
9 Cuckoo Sun by Ingela P. Arrhenius (Nosy Crow, $17, 0-2)
10 Pokko and the Drum by Matthew Forsythe (Simon & Schuster, $35, 3-5)
WELLINGTON
1 The boy, the mole, the fox and the horse by Charles Mackesy (Ebury Press, $42, all ages)
2 Mitten Adventures: Wellington's famous purring sound by Silvio Bruinsma (Penguin, $20, 3+)
3 red, white and royal blue by Casey McQuiston (St Martins Press, $33, ages 15+)
4 How do I feel? : a dictionary of emotions for children by Rebecca Lipp and Craig Phillips (Tikitibu, $40, 5+)
5 Noisy Book by Soledad Bravi (Gecko Press, $25, 1+)
6 Skinny Dip: Poetry edited by Susan Paris & Kate De Goldi (Annual Ink, $30, 5+)
7 Brightest Night #5: Wings of Fire Graphix by Tui Sutherland (Scholastic, $22, 9+)
8 Kuwi & Friends: Maori Picture Dictionary by Kat Quin & Pania Papa (Illustrated Publishing, $35, all ages)
9 Inside the suitcase by Clotilde Perrin (Gecko Press, $33, 6+)
10 Hairy Maclary from Donaldson's Dairy Board Book by Lynley Dodd (Puffins, $16, 0-5)
The Spinoff Review of Books is proudly brought to you by Unity Books, recently appointed International Bookstore of the Year 2020, London Book Fair, and Creative New Zealand. To visit Wellington Books Unit Where Auckland Unit Books online stores today.